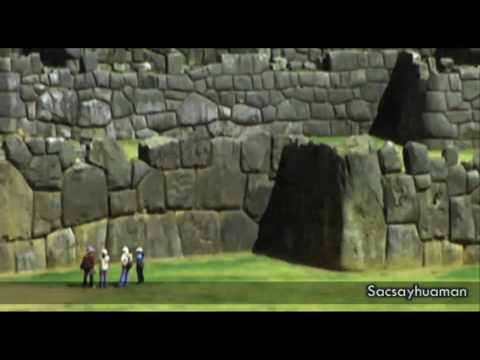 The streets were alive with rainbow apparel as music and dance entwined in procession. Drums and pan-pipes, adults and children, vibrantly expressing the beauty of their culture. My heart was dancing also to be standing in a city that had long inspired awe and wonder. The archaeological capital of South America, former centre of Inca civilisation, and destination as a finalist in the 'Hostelworld.com' travel video competition.
I wandered the narrow cobblestone streets with the bitter-sweet after taste of 'mate de coca'. At 3300m the dreaded "soroche" (altitude sickness) claimed many a 'flat-lander' arriving in Cusco and the smallest of ascents were often met with humbling breathlessness. Before my eyes the rich tapestry of Cusco's architecture began to unveil a tale of majesty and pillage, whispering all the acts of love and violations that created her. Massive Inca walls still served as foundations to the inferior masonry of her ensuing colonialists, while an armada of hotels, restaurants and tour agencies signalled the next generation of conquists.
To my pleasant surprise my cause was received with warm welcome amongst the people to whom Cusco was home. Restaurateurs enthusiastic to share unusual culinary delights, salsa dancers performing well beyond the battery life of my camera, and an archaeological guide who provided passage beneath the tourist veneer. Such is the unpredictable nature of travel, my most profound experience manifest from a chance encounter with a young Peruvian man named Yuri. The founder of an incredible program called "Aldea Yanapay" which was a source of positive change in many of the lives of Cusco's youth, and perhaps in a small way also my own.
Citadels, temples and terraces of a fascinating civilisation have long been the primary allure of this imperial city, but equally as wonderful I found, were the people who lived here today.